A new cultural trail for Buchan
11 April 2022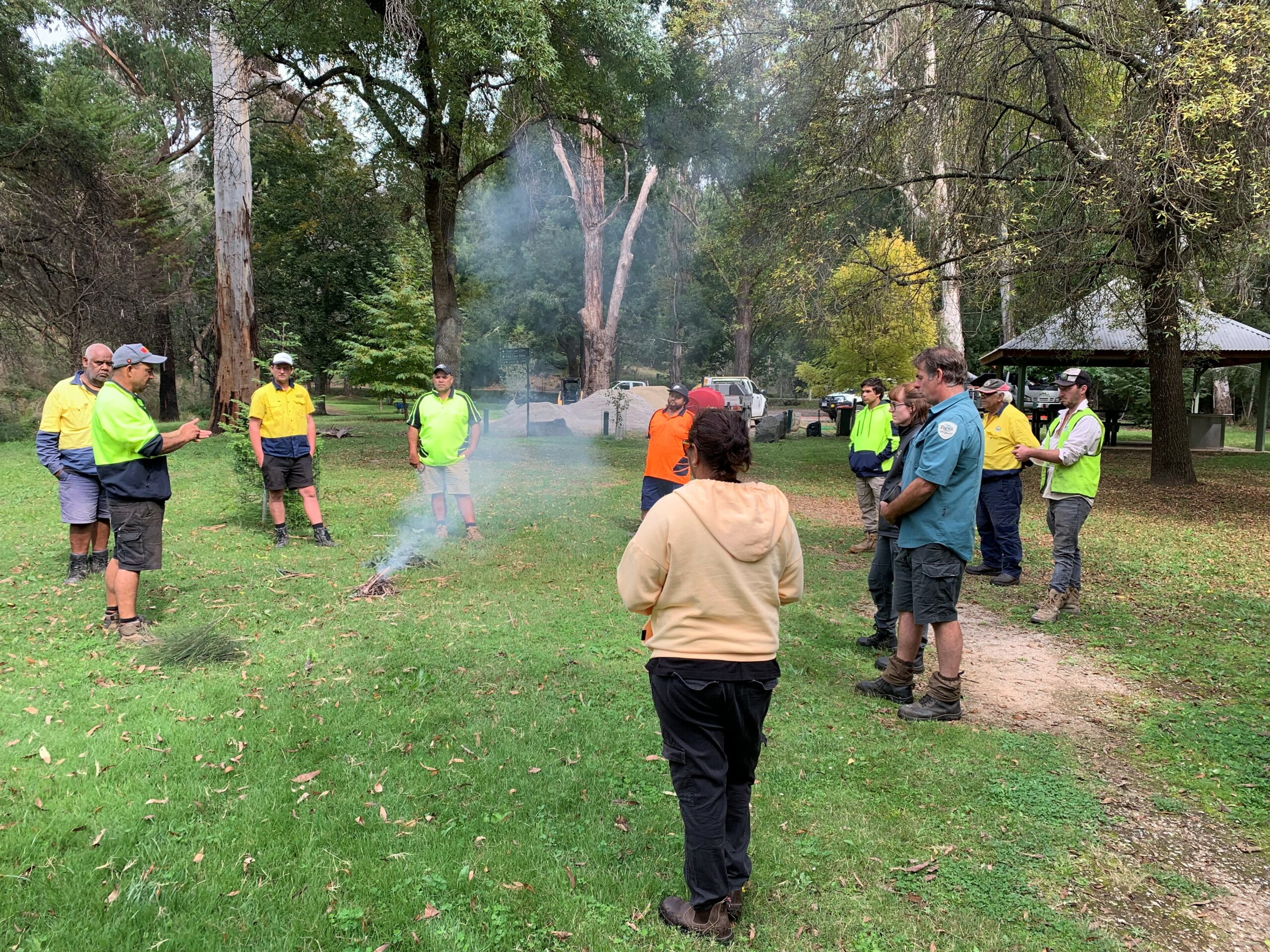 Kicking off work on the new Cultural Trail at Buchan Caves Reserve with a smoking, courtesy of Alfie Hudson from our NRM team.
The trail, located along the path to the Royal cave, in between Fairy and Spring Creeks, will help visitors experience a better understanding of our culture, not only within the Buchan Caves Reserve but right across Country.
Work will halt during the Easter school holidays, and recommence on the 26th of April when the five posts that represent the five clans of Gunaikurnai will be installed, along with a cultural garden and a hand-carved seat in memory of loved ones no longer with us.