Our Events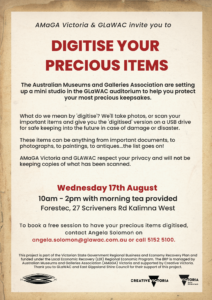 Digitise your precious items
10am - 2pm, Thursday 17th August, 2022
Your photos and keepsakes are important to protect and AMaGA and GLaWAC want to help you keep these precious items safe.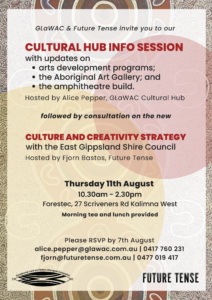 Cultural Hub Info Session
10.30am - 2.30pm, 11th August 2022
GLaWAC & Future Tense invite you to our CULTURAL HUB INFO SESSION, hosted by Alice Pepper.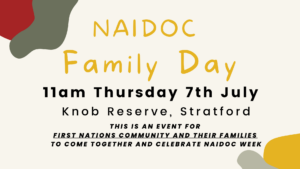 NAIDOC Family Day
11am Thursday 7th July, 2022
THIS EVENT IS FOR FIRST NATIONS COMMUNITY AND THEIR FAMILIES AND FRIENDS TO COME TOGETHER AND CELEBRATE NAIDOC WEEK Come and join us for a fun family day on Country! Free transport is...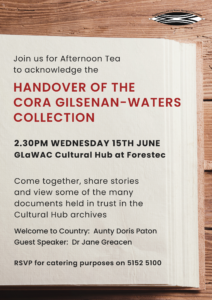 Cora Gilsenan-Waters collection handover
2.30pm Wednesday 15th June
Join us in acknowledging the handover of the Cora Gilsenan-Waters Collection at an Afternoon Tea with GLaWAC's Cultural Hub at Forestec. Come together, share stories and view some of the many documents...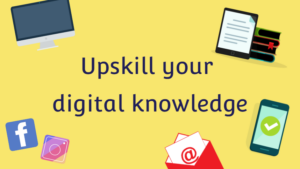 Digital Literacy Course
Starts 2nd March 2022 and runs every Wednesday for 6 weeks
We're running a series of practical sessions to help community members improve your computer skills. From basic internet use to researching your ancestry, there's something for everyone.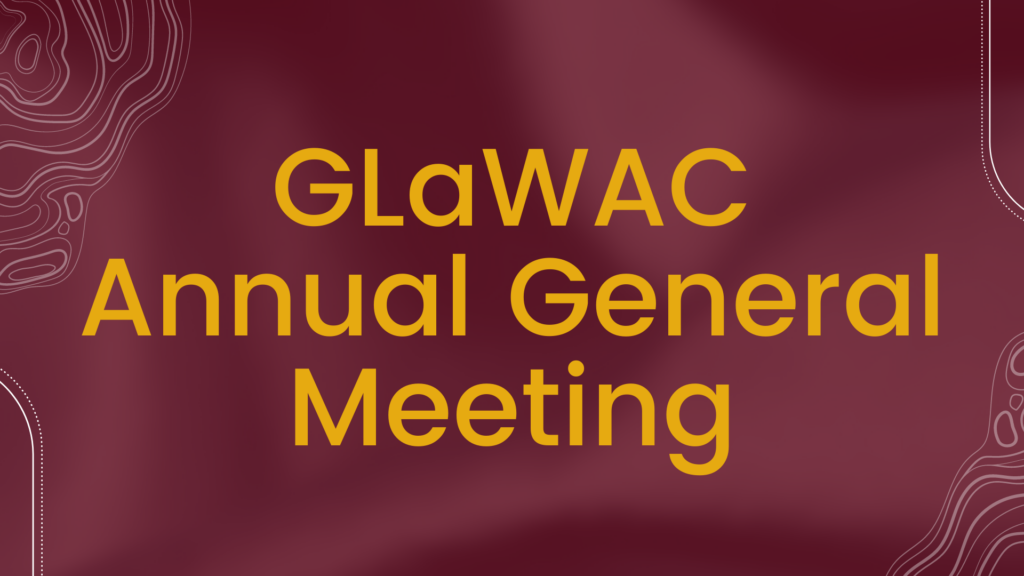 GLaWAC Annual General Meeting Rescheduled
11am - 1pm Friday 25th February, 2022
All members of the corporation are advised that the 2021 Annual General Meeting of the members of the Gunaikurnai Land and Waters Aboriginal Corporation RNTBC (Corporation) has been rescheduled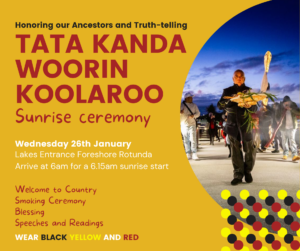 Tata Kanda Woorin Koolaroo – Sunrise Ceremony
6am Wednesday 26th January, 2022
Join Elders and community in honouring our Ancestors & truth-telling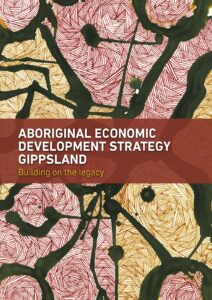 Aboriginal Economic Development Strategy of Gippsland – Building on the Legacy
11am - 11.40am Tuesday 28th September, 2021
Traditional Owners have always been business people but we have been excluded from participating in the economy for 230 years.It's time to re-connect, and to put Aboriginal business back in Aboriginal...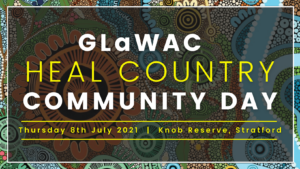 GLaWAC NAIDOC Community Day
11am - 3pm, Thursday 8th July 2021
Who's getting excited for NAIDOC Week already?! With Covid restrictions easing we're hoping to see all you mob down at the Knob Reserve for a community family day on Country with plenty of food...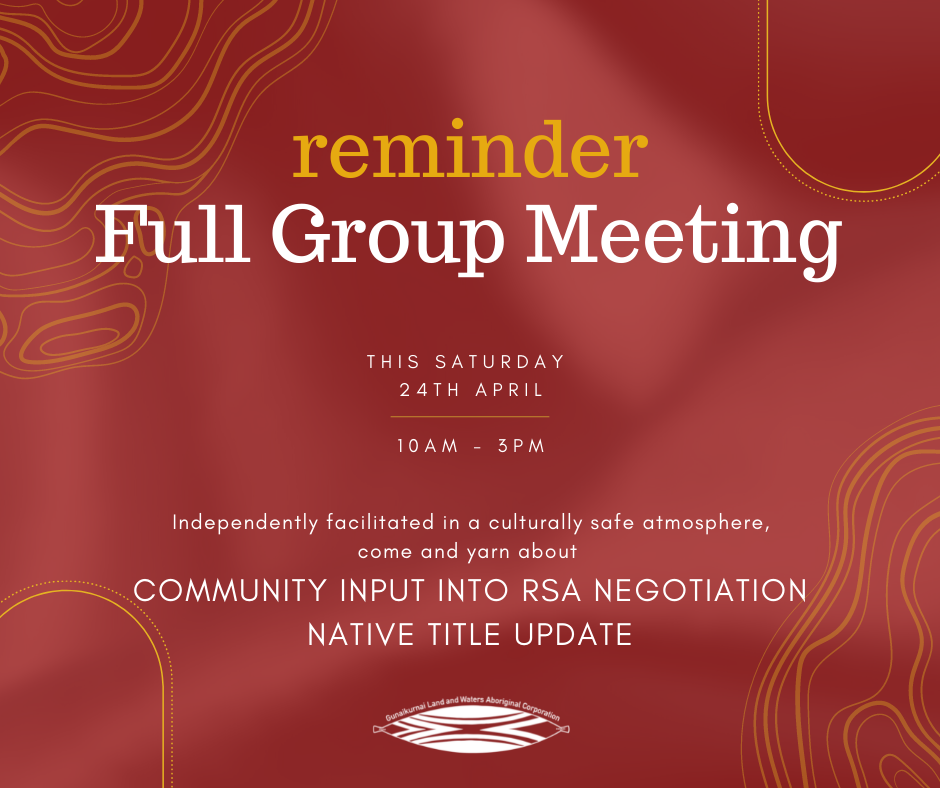 Full Group Meeting
10am - 3pm, Saturday 24th April 2021