Our Yarns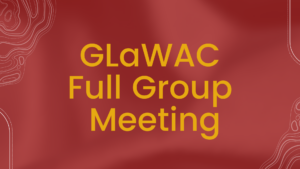 GLaWAC Full Group Meeting
10am - 2pm, Saturday 8th October, 2022
Gunaikurnai native title holders are advised that a Full Group meeting will take place as follows: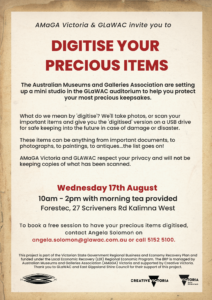 Digitise your precious items
10am - 2pm, Thursday 17th August, 2022
Your photos and keepsakes are important to protect and AMaGA and GLaWAC want to help you keep these precious items safe.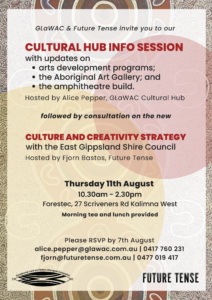 Cultural Hub Info Session
10.30am - 2.30pm, 11th August 2022
GLaWAC & Future Tense invite you to our CULTURAL HUB INFO SESSION, hosted by Alice Pepper.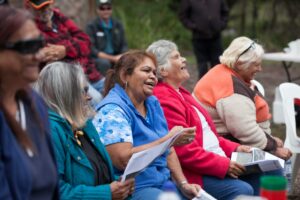 Keeping members informed
25 July 2022
GLaWAC posts all notices concerning proposed works on native title lands to our website for rights holders to make comments if they wish. This is an important part of the consultation and consent process under the Native Title (Prescribed Body Corporate) Regulations 1999.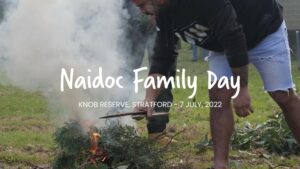 Get Up, Stand Up, Show Up!
11 July 2022
NAIDOC Week 2022 Get Up, Stand Up, Show Up! How deadly was it to see so many down at the GLaWAC Family Day down at the Knob Reserve do exactly that https://vimeo.com/736069877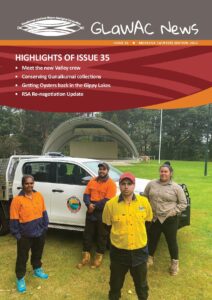 GLaWAC News Merbuck 2022
13 June 2022
Meet the deadly NRM crew working from Brayakaulung Country, hear how the Cultural Hub are working to conserve Gunaikurnai collections and check in on who's who at your organisation.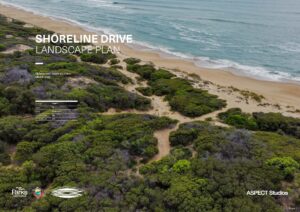 Reducing risks to Country
6 June 2022
Following community consultation in early 2021, GLaWAC and Parks Victoria have developed a Draft Landscape Plan for the Shoreline Drive area between Paradise Beach and Seaspray in Gippsland Lakes...

Valley crew leading the way
4 June 2022
Deadly work from our Morwell based NRM crew, spreading the word about the importance of connecting with and healing Country. Love ya work Annie, Blake, Rhys and Sandra.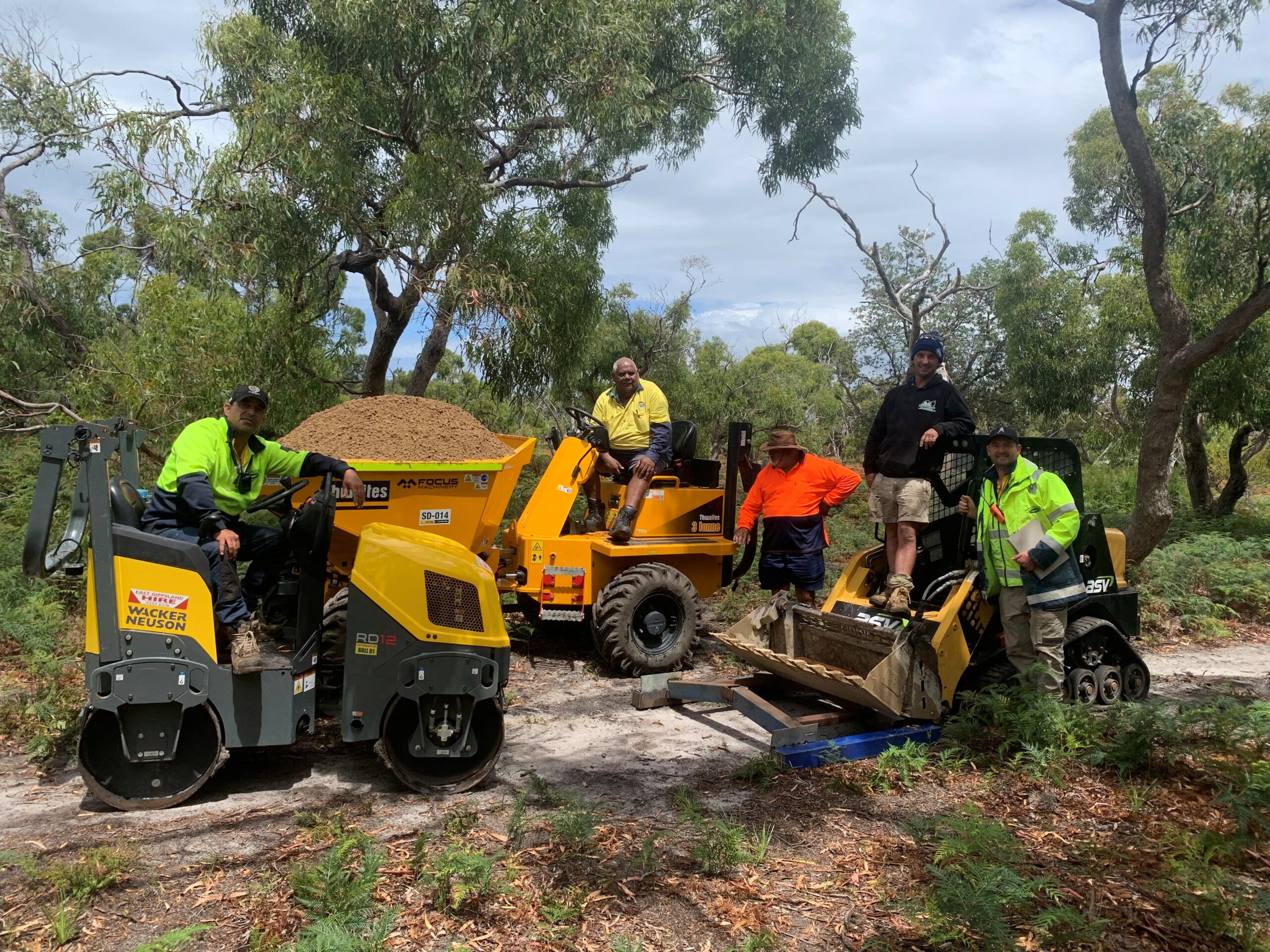 Raymond Island walking track upgrade underway
18 April 2022
Visitors to Raymond Island, on Tatungalung Country near Paynesville, will soon be able to enjoy a better understanding of Aboriginal culture together with improved access tracks amongst the native...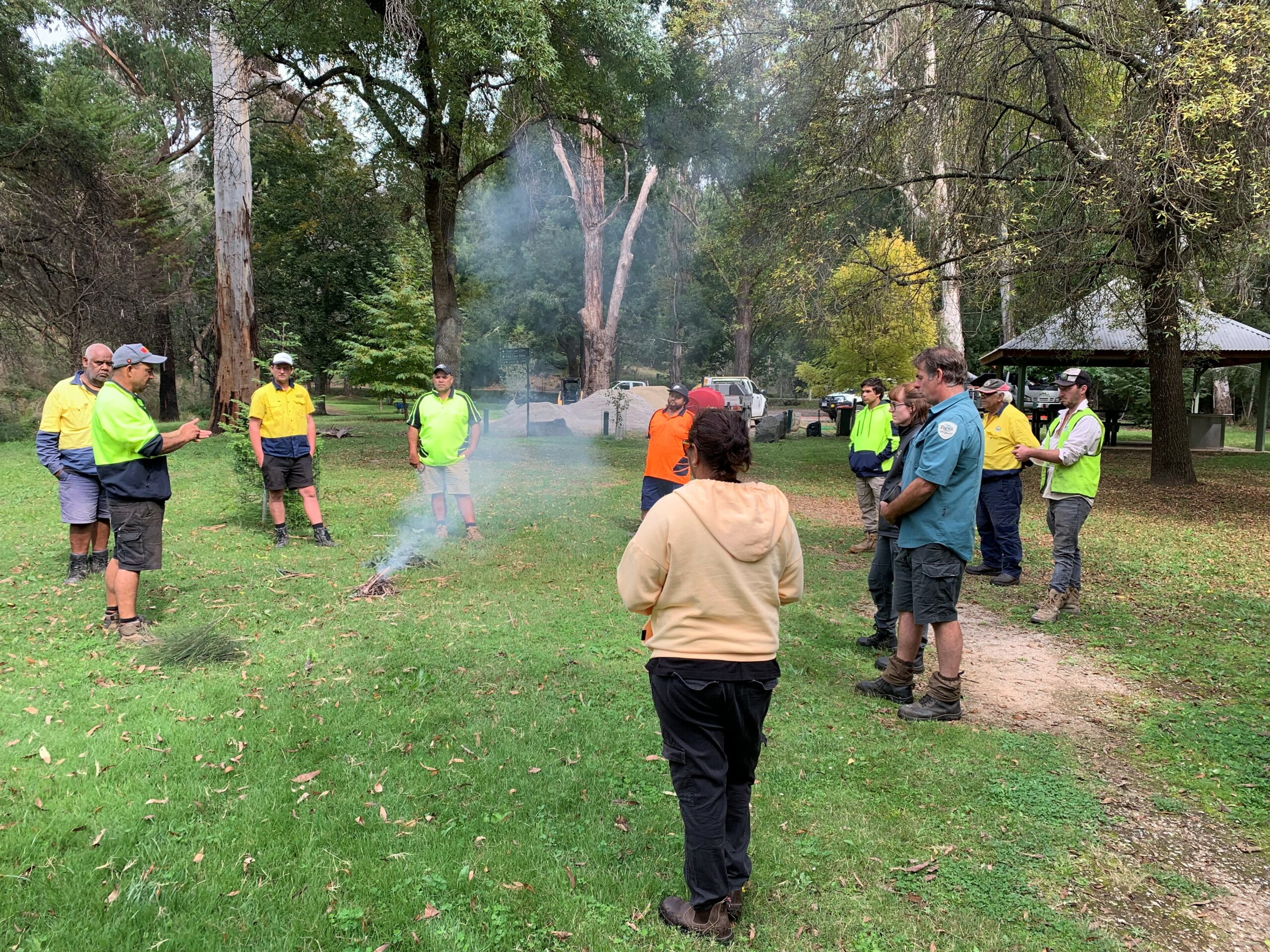 A new cultural trail for Buchan
11 April 2022
Kicking off work on the new Cultural Trail at Buchan Caves Reserve with a smoking, courtesy of Alfie Hudson from our NRM team. The trail, located along the path to the Royal cave, in between Fairy...