Aboriginal Art Gallery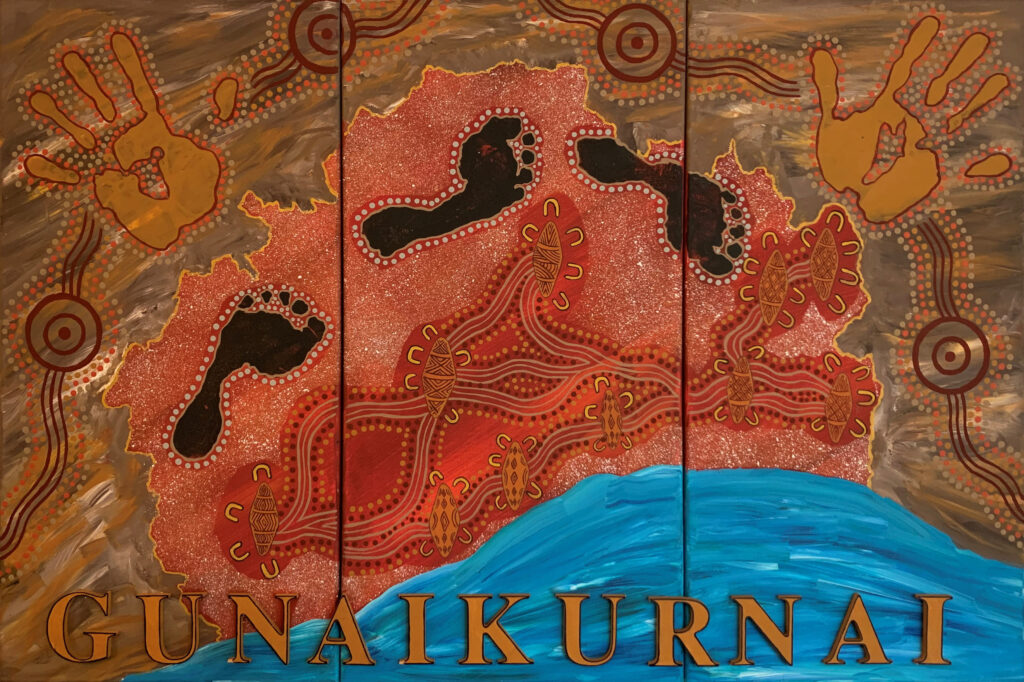 We have one of the oldest living cultures in the world and that culture has been passed on through many generations. It is embedded in our Country, our stories and songlines, and our art. It links us to our ancestors, who travelled across the Country practising the customs that make us who we are. It is vital to our identity.
The Aboriginal Art Gallery at Forestec offers a wide range of artworks from many talented Aboriginal artists living, working and practising culture across the region. Situated in Kalimna West, East Gippsland it is a warm and engaging space that offers visitors an opportunity to feel the connection that Traditional Owners have to Country and culture.
Address
27 Scriveners Road, Kalimna West 3909

Entry
Admission to the Aboriginal Art Gallery at Forestec is free

Gallery Hours
10am – 3pm Monday to Friday
(Closed weekends and public holidays)
*All artwork showcased on this website is from GLaWAC's permanent collection or are currently on exhibition in the Aboriginal Art Gallery and available for sale.
All rights are reserved. The images and stories in the artwork remain the intellectual property of the artist and should not be reproduced in any form which breaches the artists copyright.