Cultural Landscape Strategy released
1 September 2021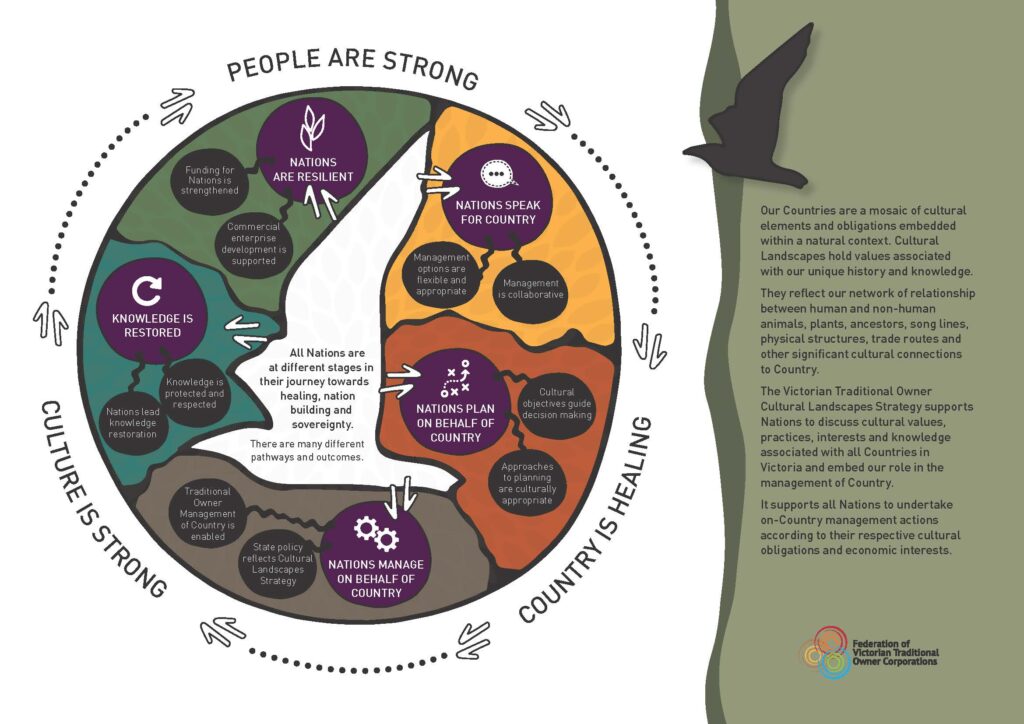 Traditional Owners know how to care for Country.
The release of the Victorian Traditional Owner Cultural Landscape Strategy provides our partners in government with a pathway to better understand how Traditional Owners want to express our cultural values, practices, interests and knowledge in managing Country.
The strategy, released by Lily D'Ambrosio MP last week, was developed by mobs from across the state to bring government into our practise and management, not the other way around.
The following framework acts as a toolkit for Victorian Traditional Owners and can be adapted to each groups self-determined pathway for healing and caring for Country.
1. Restoring the knowledge system
2. Strengthening Traditional Owner Nation resilience
3. Traditional Owner Cultural Landscapes planning
4. Embedding Traditional Owner knowledge and practice
5. Traditional Owner Cultural Landscapes management