How GLaWAC deals with Exploration Licence Applications
1 July 2021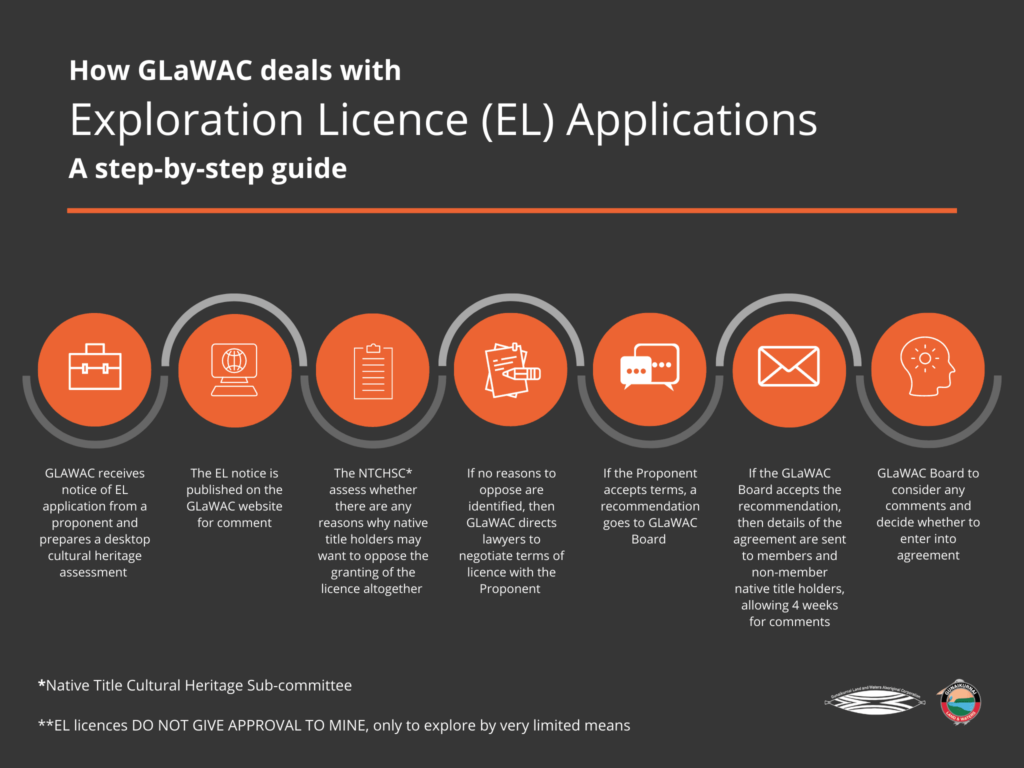 GLaWAC advises that the deadline for comment regarding Victorian Goldfields Exploration Licence has been extended to 19 July 2021.

In line with the infographic, cultural heritage assessments have been made, and our Native Title Cultural Heritage Subcommittee (NTCHSC) has been consulted.

Victorian Goldfields has agreed to pay for cultural heritage surveys to be carried out prior to conducting any work.

GLaWAC, on behalf of you, our members, can say no to the Proponent conducting exploration work if it will impact cultural heritage.

Your comments will be reviewed by the Board who will then decide whether to proceed with the agreement.

Please note that this application is for exploration only, not for mining.

Head to https://gunaikurnai.org/gunaikurnai-native/ to read more and have your say.