GLaWAC News Yalaban 2021
25 March 2021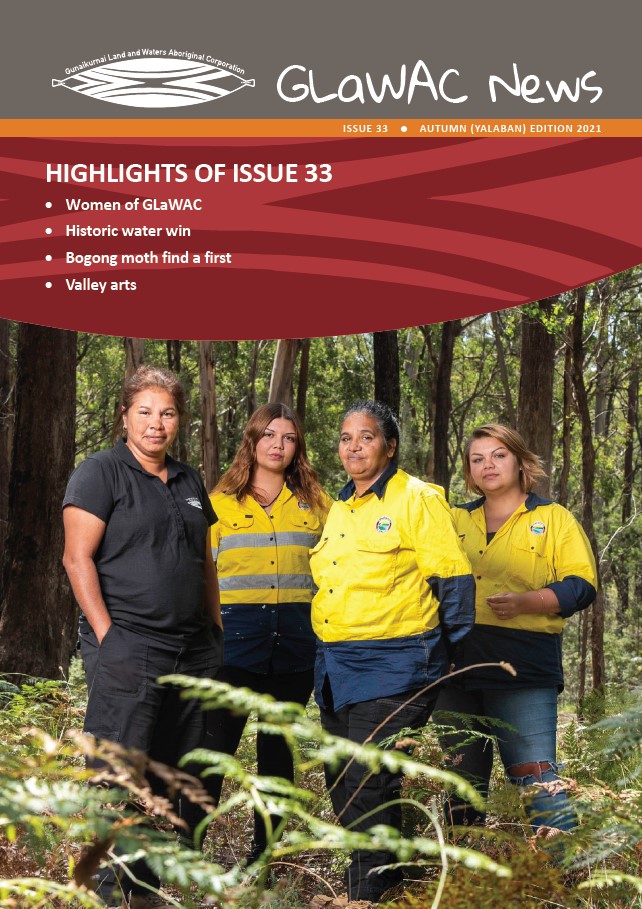 Looking for something to read over the weekend? Why don't you check out the latest issue of GLaWAC News?
Read about the women working on Country, deadly artwork in the Valley, our historic water win and the Bogong moth find that's helping us better understand how the old people moved across the landscape. There's exciting news from the Bush Cafe and plenty more going on right across the region.
Members, your copy hit the post today; for those that just can't wait, you can check it out here.