NAIDOC Family Day
11am Thursday 7th July, 2022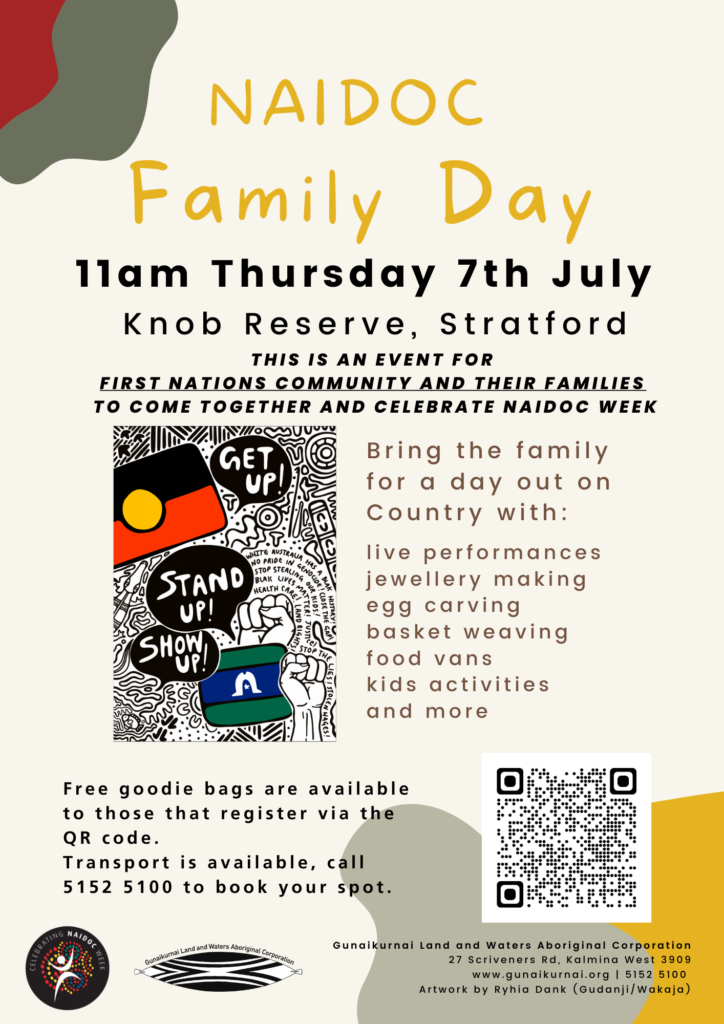 THIS EVENT IS FOR FIRST NATIONS COMMUNITY AND THEIR FAMILIES AND FRIENDS TO COME TOGETHER AND CELEBRATE NAIDOC WEEK
Come and join us for a fun family day on Country!
Free transport is available so call GLaWAC on 5152 5100 to book your bus ride.
Free goodie bags and t-shirts* are available to those that have registered by clicking this link and filling out a few details.
*We have a limited supply of each t-shirt size. We'll do our best to match your size but may need to go up a size if we've run out of your size.