Yarns and Events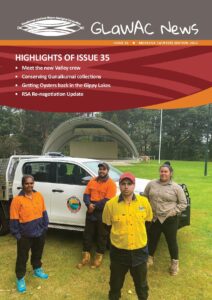 13 June 2022
Meet the deadly NRM crew working from Brayakaulung Country, hear how the Cultural Hub are working to conserve Gunaikurnai collections and check in on who's who at your organisation.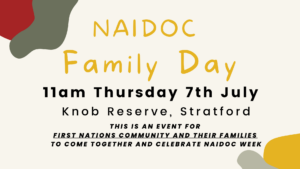 11am Thursday 7th July, 2022
THIS EVENT IS FOR FIRST NATIONS COMMUNITY AND THEIR FAMILIES AND FRIENDS TO COME TOGETHER AND CELEBRATE NAIDOC WEEK Come and join us for a fun family day on Country! Free transport is...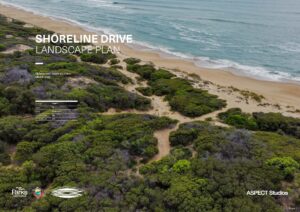 6 June 2022
Following community consultation in early 2021, GLaWAC and Parks Victoria have developed a Draft Landscape Plan for the Shoreline Drive area between Paradise Beach and Seaspray in Gippsland Lakes...

4 June 2022
Deadly work from our Morwell based NRM crew, spreading the word about the importance of connecting with and healing Country. Love ya work Annie, Blake, Rhys and Sandra.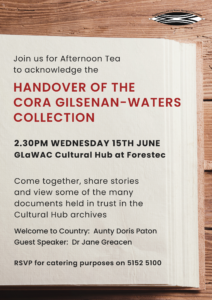 2.30pm Wednesday 15th June
Join us in acknowledging the handover of the Cora Gilsenan-Waters Collection at an Afternoon Tea with GLaWAC's Cultural Hub at Forestec. Come together, share stories and view some of the many documents...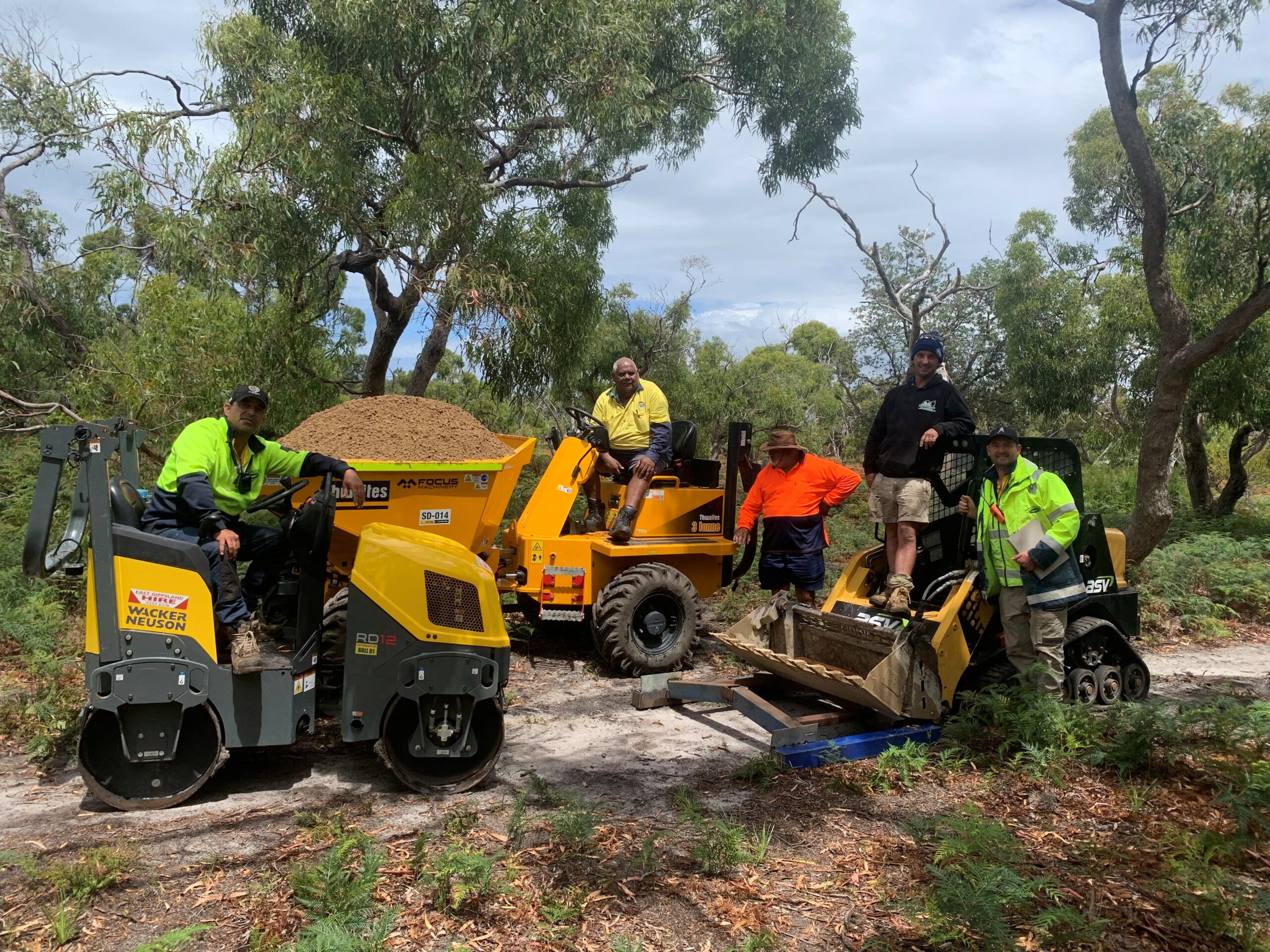 18 April 2022
Visitors to Raymond Island, on Tatungalung Country near Paynesville, will soon be able to enjoy a better understanding of Aboriginal culture together with improved access tracks amongst the native...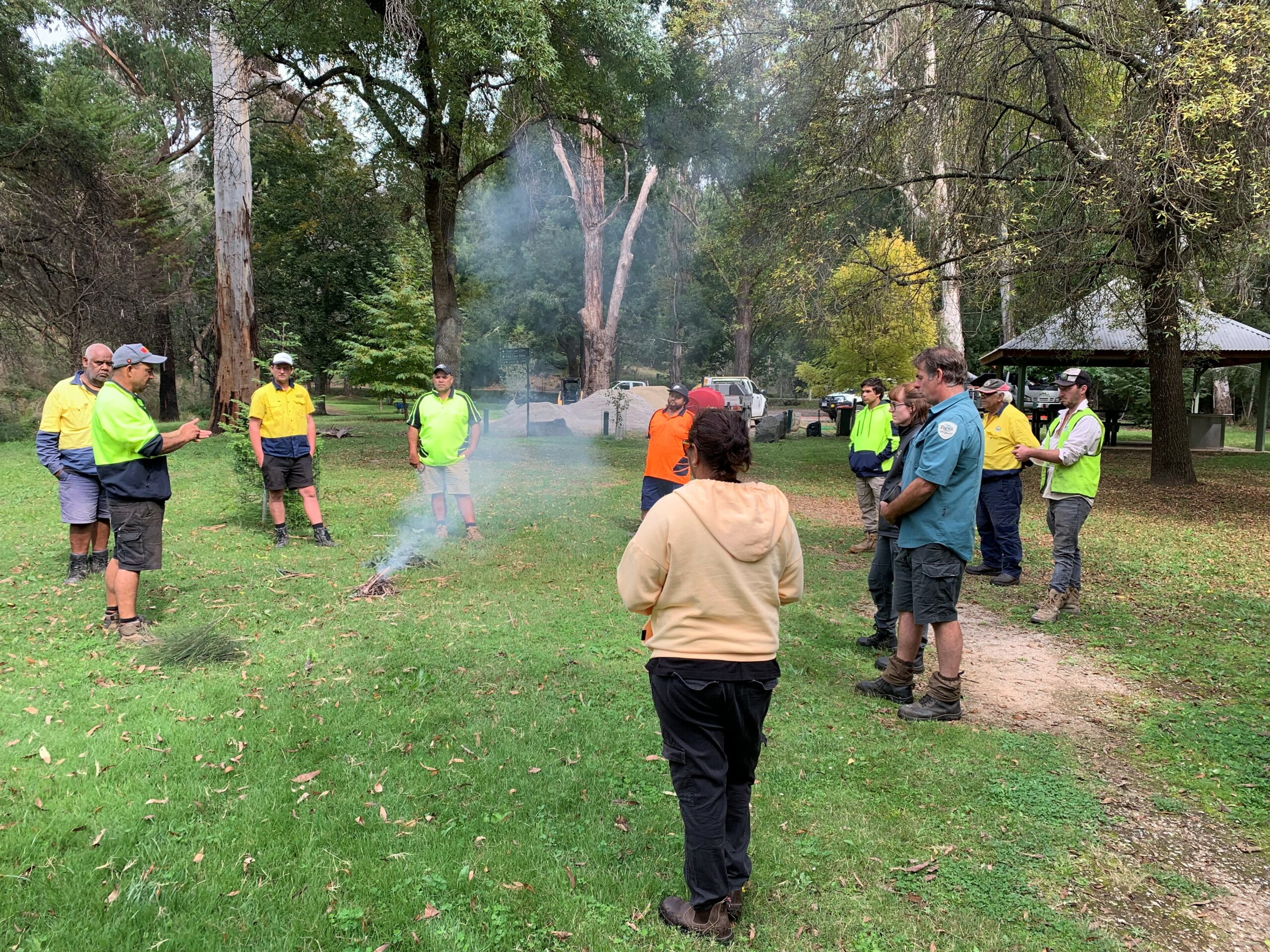 11 April 2022
Kicking off work on the new Cultural Trail at Buchan Caves Reserve with a smoking, courtesy of Alfie Hudson from our NRM team. The trail, located along the path to the Royal cave, in between Fairy...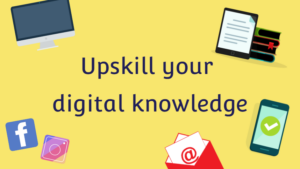 Starts 2nd March 2022 and runs every Wednesday for 6 weeks
We're running a series of practical sessions to help community members improve your computer skills. From basic internet use to researching your ancestry, there's something for everyone.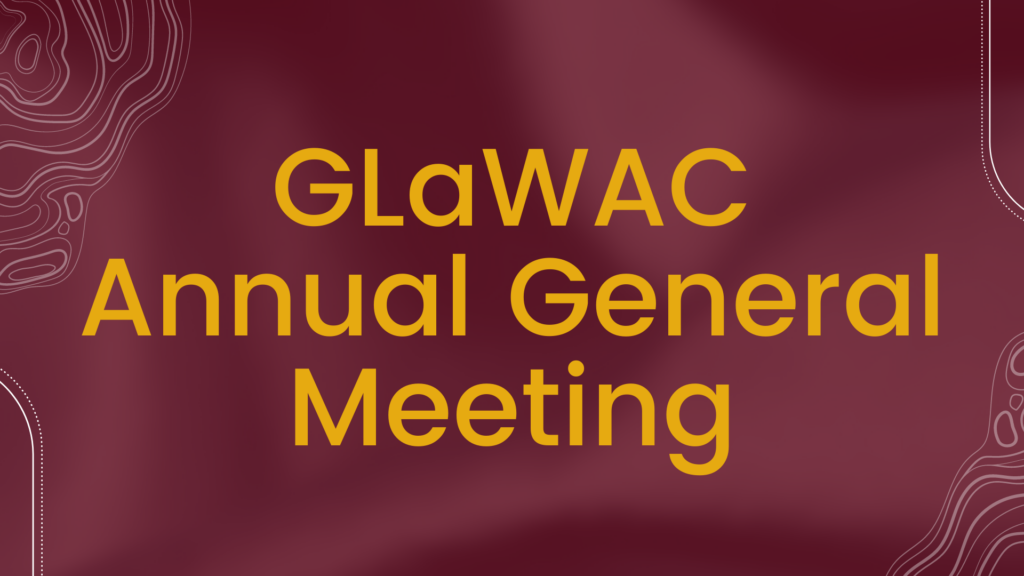 11am - 1pm Friday 25th February, 2022
All members of the corporation are advised that the 2021 Annual General Meeting of the members of the Gunaikurnai Land and Waters Aboriginal Corporation RNTBC (Corporation) has been rescheduled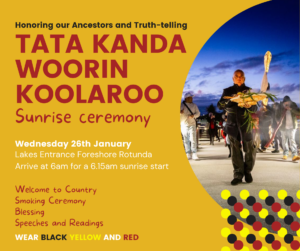 6am Wednesday 26th January, 2022
Join Elders and community in honouring our Ancestors & truth-telling