Oyster Trial in Gippsland
10 November 2021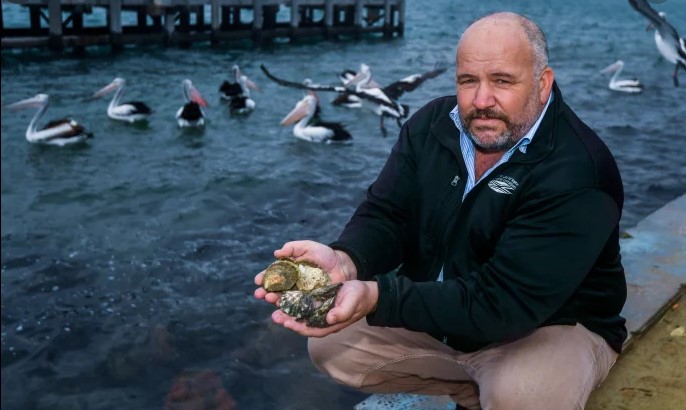 Media Release
Victorian grown Sydney rock oysters could be back on the menu for seafood consumers thanks to a new aquaculture partnership between the Gunaikurnai Land and Waters Aboriginal Corporation (GLaWAC) and the Victorian Fisheries Authority (VFA).
A three-year trial of Sydney rock and Angasi oysters in the Gippsland Lakes will assess the viability, growth rates and eating qualities of the two species, both of which are native to East Gippsland waters.
The development of a native oyster industry in the Gippsland Lakes would create jobs for Gunaikurnai, stimulate economic activity regionally following the bushfires, and produce world-class, locally grown, and sustainable seafood for which there is a growing demand.
Experts hold high hopes for the trial due to the similarities of East Gippsland to the neighbouring states of New South Wales, South Australia, and Tasmania, where thriving oyster aquaculture industries are worth over $100 million combined.
Sydney rock oysters are endemic to the Gippsland coast and grow wild in the Gippsland Lakes, where they are the dominant oyster species.
Angasi is a premium species, almost identical to the French Belon, regarded as one of the finest eating oysters in the world. Angasi oysters are cultured in increasing numbers by licensed aquaculture farmers in Port Phillip and Western Port.
The VFA and GLaWAC have commenced preliminary work on site selection for feasibility trials in the Gippsland Lakes with both species, alongside consultation with other waterway users, including recreational fishers and tourism operators.
Quotes attributable to Minister for Fishing and Boating Melissa Horne
"This is an exciting initiative that will build Indigenous involvement in seafood production and further position aquaculture as a growth industry in Victoria."
"Gippsland oysters are a win for all – for regional jobs, delicious seafood and Indigenous enterprise."
Quotes attributable to Gunaikurnai General Manager On Country Operations Daniel Miller
"The Gunaikurnai have a strong interest in leading the development of a new native shellfish industry in East Gippsland whereby our people can work on Country and maintain meaningful connection to land and water."
"Native oysters were a valuable food source for the Gunaikurnai so growing them resonates with our community and brings the prospect of much needed local and long-term jobs."