Water Justice
26 October 2021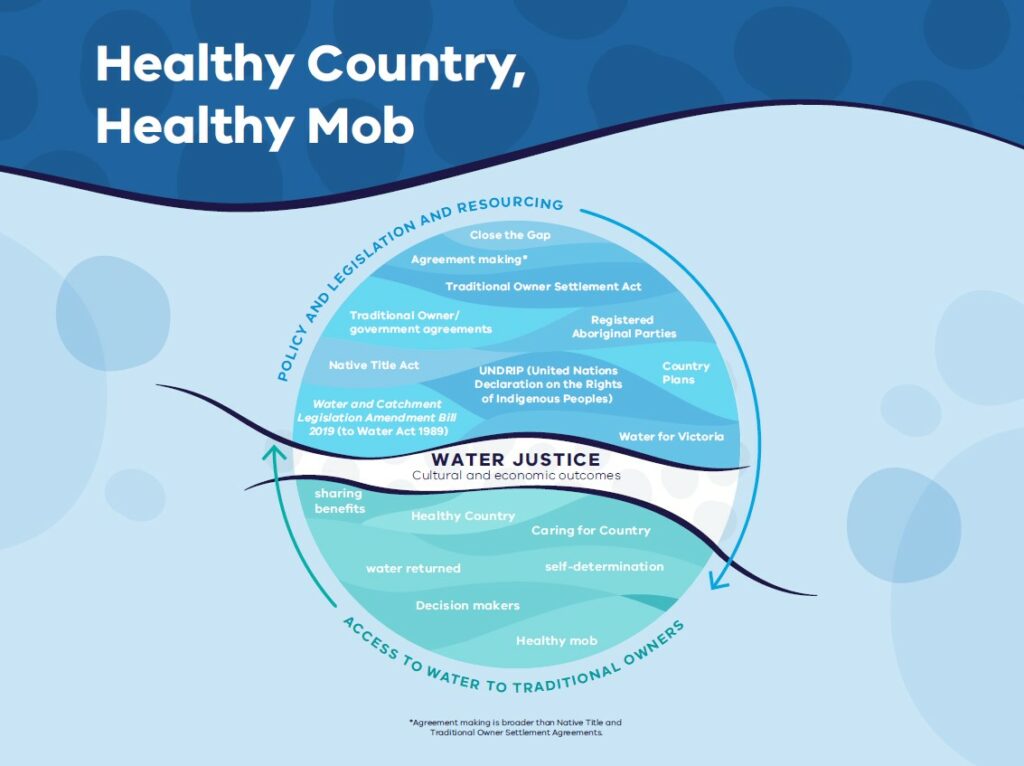 Together with other mobs, GLaWAC has been sitting down with Government to work out how to:
1. Return water to Traditional Owners.
2. Make sure Traditional Owners have a seat at the table in managing Country.
3. Better resource Traditional Owners to manage Country – our water officers, cultural water rangers, policy and planning..
4. Use cultural values important to the Gunaikurnai to measure healthy Country to drive Government funding for better cultural outcomes.
The draft Central and Gippsland Sustainable Water Strategy is now open for public feedback and there are many ways to find out more:
Have a yarn with Alice Pepper – alice.pepper@glawac.com.au, or Lisa Hocking – lisa.hocking@glawac.com.au, at GLaWAC on 5152 5100.
Head to https://gunaikurnai.org/our-community/policy-matters to tell us what you think, or go to a Government information session or make a submission via: www.consultationspace.com/DELWP/Water